T attended a Kids Day Out program across town (about 20 minutes away) for most of last year.

When she started, there were a lot of tears on her part. As the year went on, she grew to love being at this program. She got to play with other kids, and Mommy got some time alone.

The one thing I've learned about T is you have to keep her mind and body busy. If she's not busy, she's not happy.

The church that ran the KDO program also had a summer program. I hadn't registered her for the summer session because I was due to have R the week it started its summer program. Since R arrived early, I felt it was important that she have a chance to had some summer fun too. She had kinda been forcefully shoved aside because of R's early and stressful arrival.

Luckily there was a spot open for her. She was thrilled. They had themed days. She got to bring her tricycle and dress up for Red, White and Blue day (which just happened to fall on July 1st so she wore red and white) among the activities. There was much discussion that day about where she should wear a white hat or a red one. We finally convinced her to wear a read one.


There was also a crazy hat day. Nana J and T worked very hard on her hat, a pink foam stetson with monkeys and gorilla puppet she made with Nana K.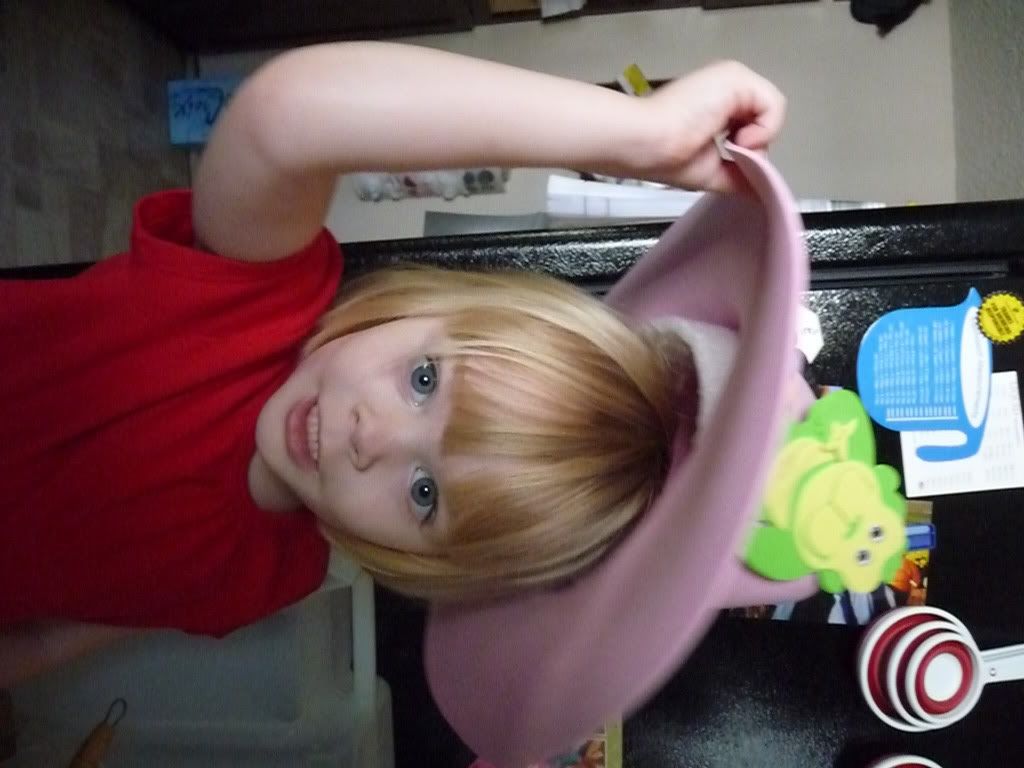 Yeehaw cowboy!


After we finished this KDO program...we were left with waiting two weeks for her zoo camp to start. Of course, the zoo camp was during the height of the summer heat.
It was a Zoo Safari camp. T went every day for a week. She learned about bears, turtles, chickens, hippos and trees. Every day she came home with a craft and a slip of paper with questions I was to ask her about. These questions were about the topic they had learned about that day.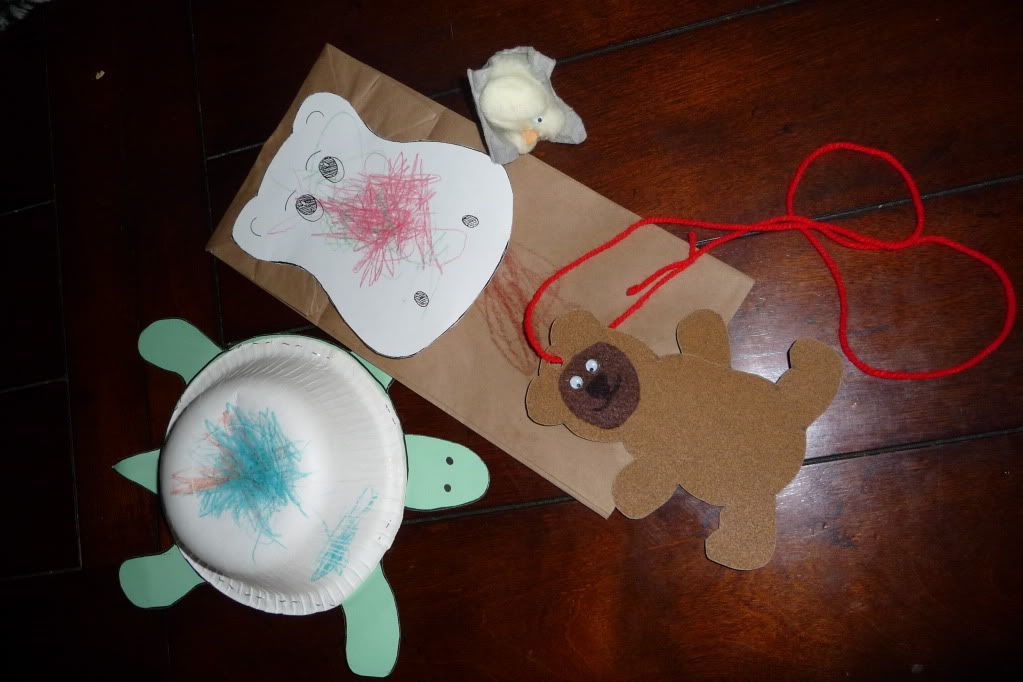 These are T's zoo crafts: a hippo puppet, a chick in an egg carton cup, a turtle shaker and a bear necklace

After that program ended, we had to find something else to do. That meant more trips to the zoo and the local green space to stretch ours legs with friends.