This afternoon, Sophie popped by for a visit while little sis Lily had a dr.'s appt. Its been a while since Sophie was by so the girls had a chance to catch up on the gossip of the last few weeks.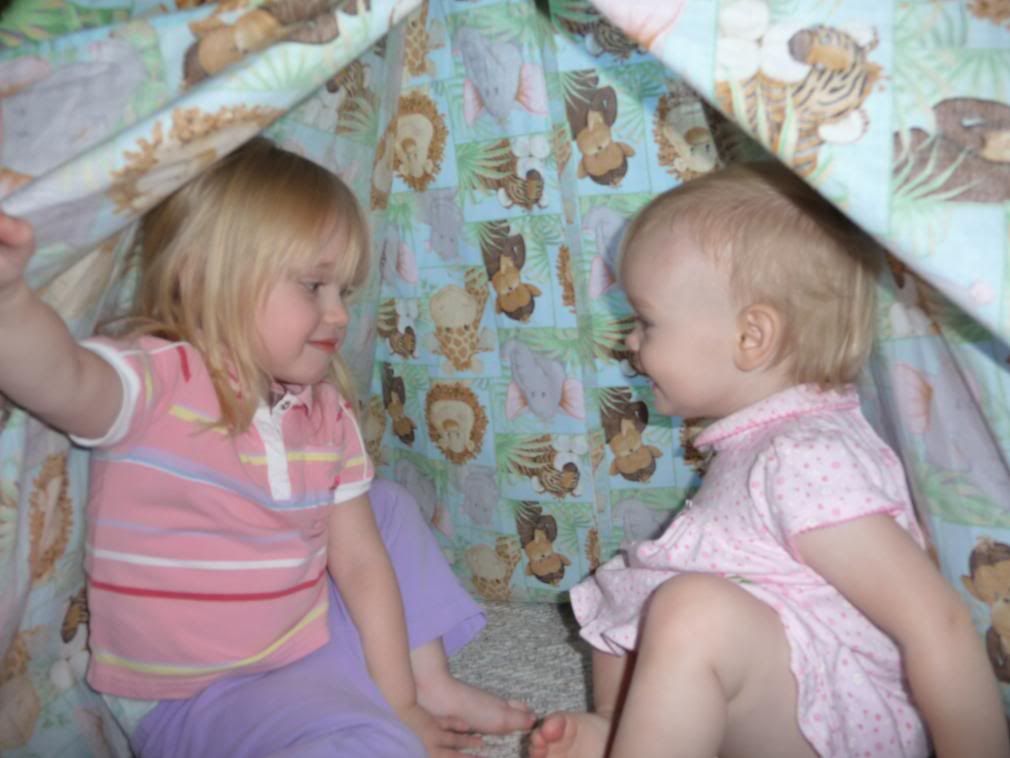 They shared a few secrets of how to turn an ordinary living room into a toddler's paradise of mayhem and foolishness. If you look close you can see the look of absolute glee on Talia's face!
That child loves her accessories - shoes, purses, brushes, belts etc., if you wear it to add flair to your outfit, she wants it! A fashion diva in the making!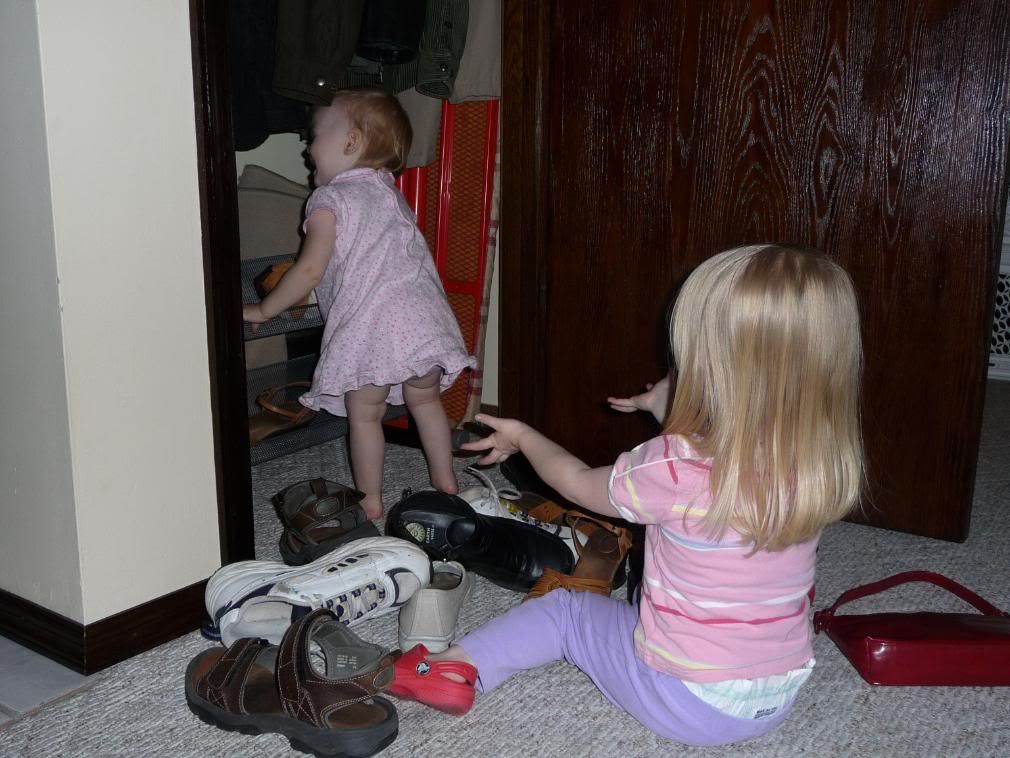 They read some books and taught each some French words by reading the bilingual book about bedtime. N'obliuez pas de se brosser ses dents!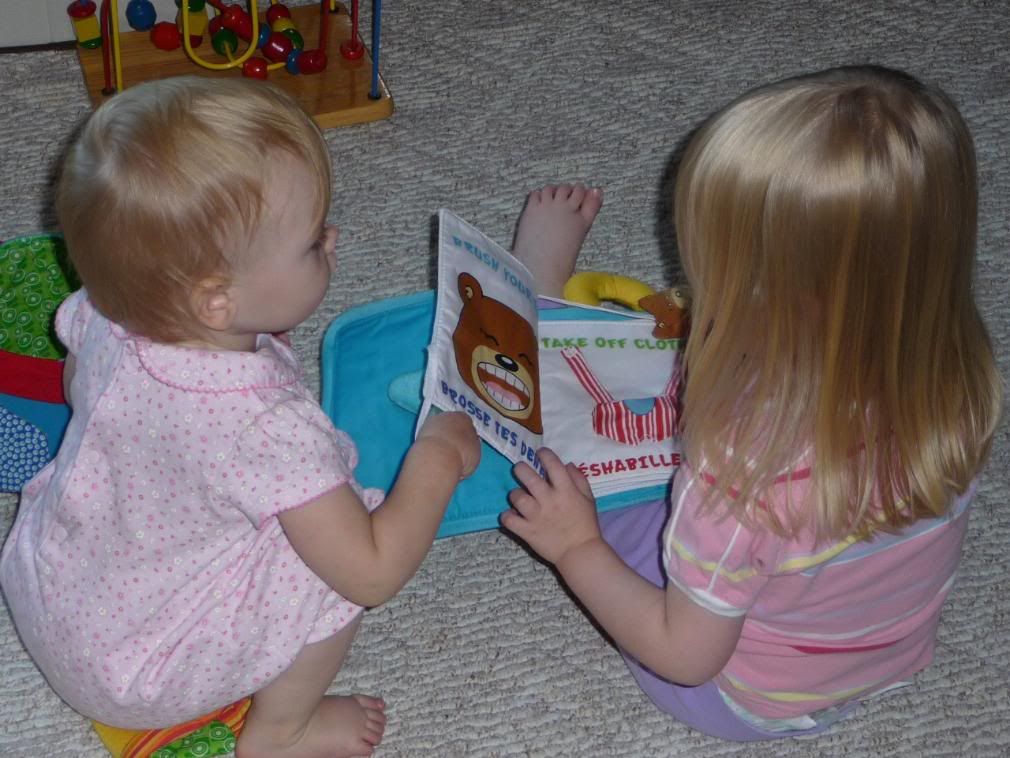 Once Talia caught sight of Sophie's big girl sippy cup, we had to get her Monkey cup too, so she could be just like Sophie.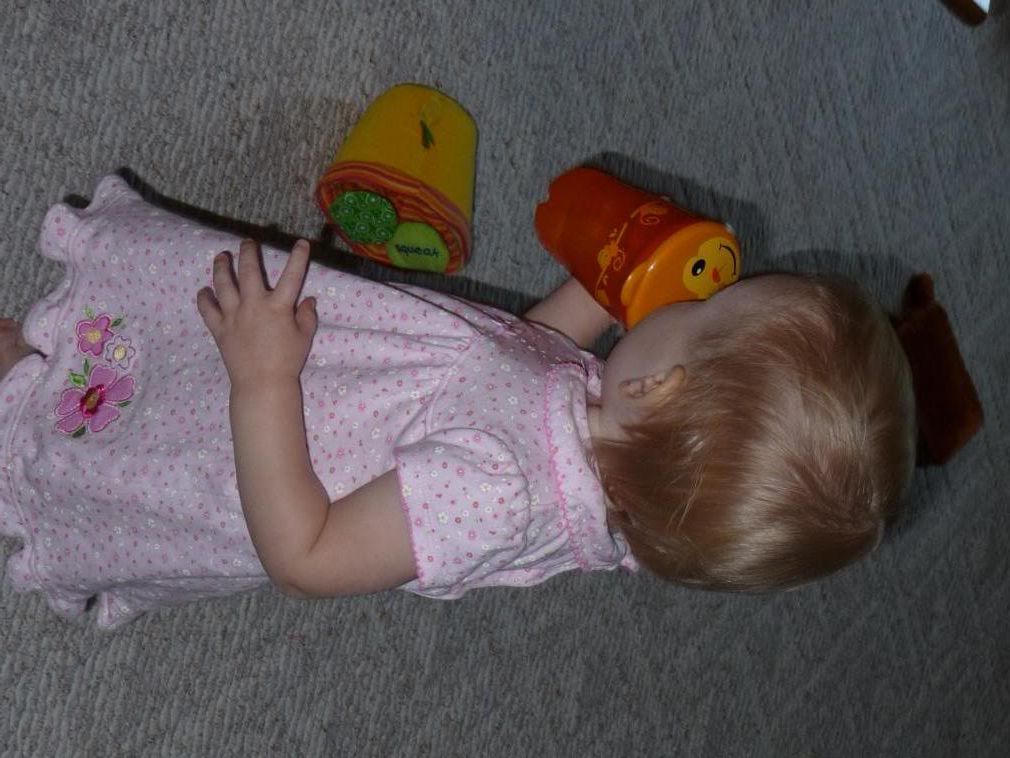 There were a few quiet moments too, but they where fleeting....Talia is teething so she was knawing on eveything...poor Bart (her stuffed dog) - he's not going to have any ears left after this week!
Then Steph and Lily arrived from the dr.s so we all got to hang out for a few. Lily has found her tongue, that or she was politely trying to let us know that she was hungry. Unfortunately, we couldn't catch the Gene Simmons moment on film so you will have to make do with these beauty shots.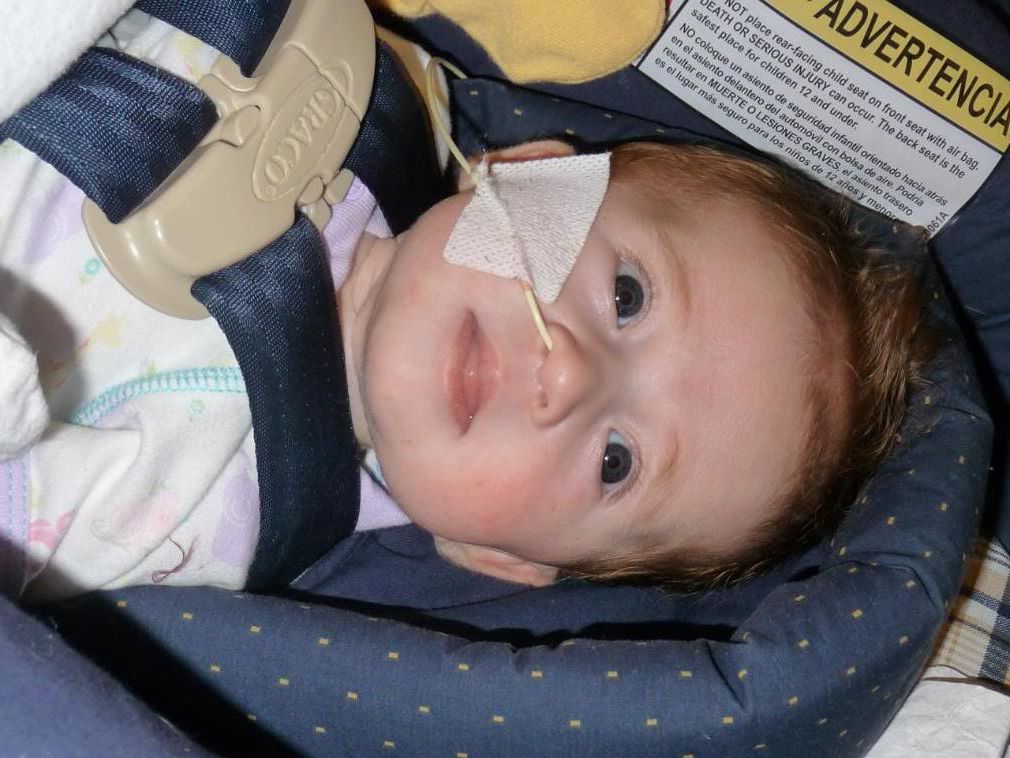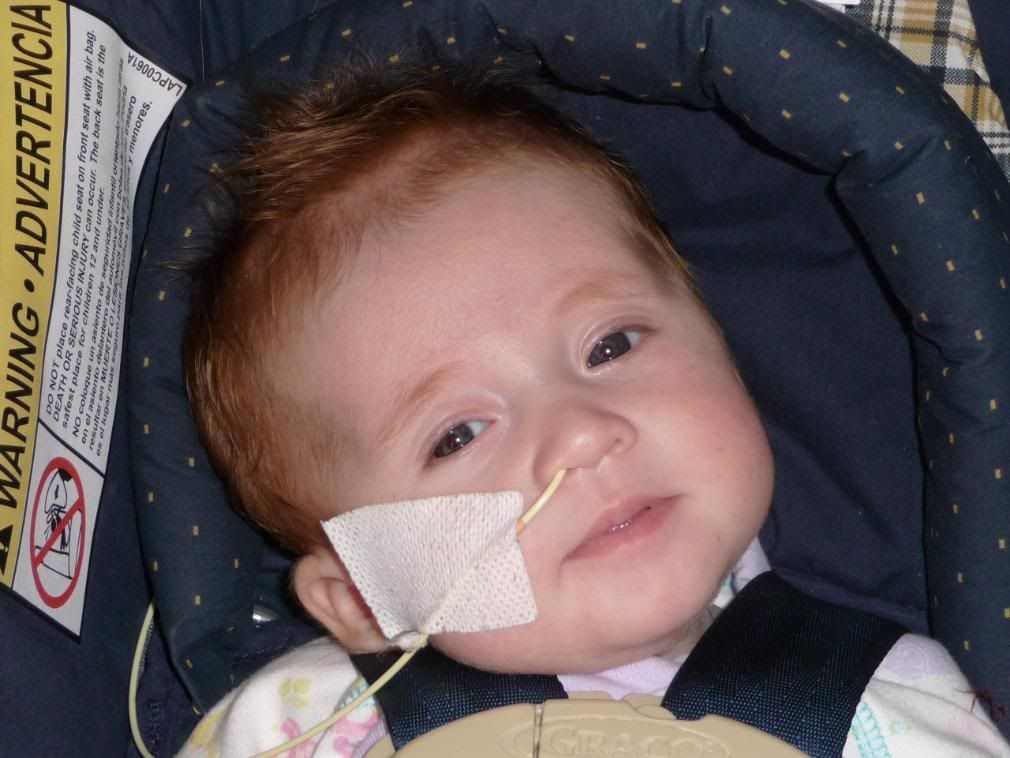 If you'd like to check out all the photos from August to date, click
here
.